Our Story
It is more than a decade of establishment
"Professional competence makes a step change."
Binh Pham, General Director
---
CTSafe Center is the leading safety training provider in Vietnam. We deliver training courses for various areas of safety to meet different demands of industries and sectors. We have delivered IOSH, NEBOSH, OSHA, ISO and NVQ courses and our own accredited courses.
For more than a decade of operation since 2010, we have worked with many clients in nationwide, Vietnam and regional countries in Asia with a remarkable achievement. 
We have a solid team with a well-educated background and hand-on experience in the subjects they conduct.
Besides international courses, We have established our criteria for our own certifications that are based on International and Industrial standards.
Internationally Recognized Accreditation
CTSafe Center is accredited by the American Certification Service – Global Program (ACS-GP) under ISO/IEC 17024 – Requirements for bodies operating certification of persons. 
Our certifications are accredited through the ISO/IEC 17024 standards for personnel certification programs that are internationally recognized as world based professional practice. 
Our safety courses are designed and developed by safety experts and are based on this international standard and industrial standards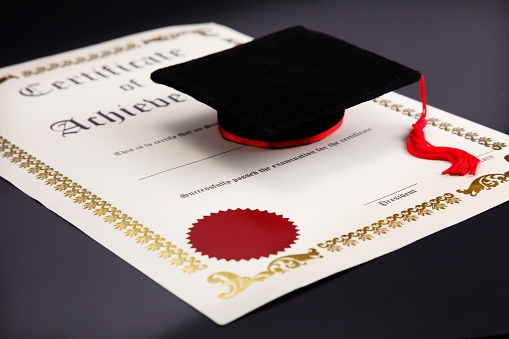 We have established criteria for certifications. These criteria are based on International and Industrial standards.
CTSafe is the licenced training provider by Institution of Occupational Safety and Health (IOSH), the Chartered body and leading membership organization for safety and health professionals to deliver training course in Vietnam and the rest of the World
𝘛𝘰 𝘵𝘳𝘢𝘪𝘯 𝘸𝘰𝘳𝘬𝘧𝘰𝘳𝘤𝘦 𝘵𝘰 𝘣𝘦 𝘤𝘰𝘮𝘱𝘦𝘵𝘦𝘯𝘵 𝘢𝘯𝘥 𝘵𝘩𝘦𝘺 𝘮𝘢𝘬𝘦 𝘵𝘩𝘦𝘪𝘳 𝘸𝘰𝘳𝘬𝘴𝘪𝘵𝘦𝘴 𝘴𝘢𝘧𝘦𝘳 𝘢𝘯𝘥 𝘩𝘦𝘢𝘭𝘵𝘩𝘪𝘦𝘳.
𝘗𝘳𝘰𝘧𝘦𝘴𝘴𝘪𝘰𝘯𝘢𝘭 𝘊𝘰𝘮𝘱𝘦𝘵𝘦𝘯𝘤𝘦 𝘔𝘢𝘬𝘦𝘴 𝘢 𝘊𝘩𝘢𝘯𝘨𝘦®