NVQ Level 6 Diploma in Occupational Health & Safety Practice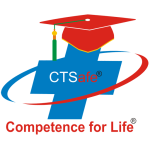 CTSafe Center delivers  NVQ Level 6 diploma in occupational health and safety course in Vietnam.
Three reasons why a candidate should take NVQ level 6 Diploma
NVQ level 6 is equal to a Bachelor's Degree on the UK qualification framework and it is based on evidence you produce of your day to day employment.

The NVQ Level 6 is recognized at the same level as the NEBOSH Diploma

 
Eligibility for NVQ Level 6 Diploma
You must currently be working in a Health & Safety role and have relevant work experience AND 

The qualifications you require is Level 3 Health & Safety qualification
Who is this level for?
This Diploma is aimed at candidates who are responsible for developing and applying health and safety procedures day-to-day in their organisation. 
What level is this NVQ qualification?
This NVQ is equivalent to a Master's degree.

Parallel to a level 10 on the Scottish credit and qualifications framework (SCQF).
Promote a positive health and safety culture
Develop and implement the health and safety policy
Develop and implement effective communication systems for health and safety information
Develop and maintain individual and organisational competence in health and safety matters
Identify, assess and control health and safety risks
Develop and implement proactive monitoring systems for health and safety
Develop and implement reactive monitoring systems for health and safety
Develop and implement health and safety emergency response systems and procedures
Develop and implement health and safety review systems
Maintain knowledge of improvements to influence health and safety practice
There is NO examination with NVQ qualifications
You will be required to produce a portfolio of evidence demonstrating your understanding and achievements for each unit
How is this NVQ assessed?
This qualification is competence based and candidates must demonstrate the level of competence described in the units.

Assessment is the process of measuring a candidate's skill, knowledge and understanding against the standards set in the qualification and NVQs are internally and externally assessed by Awarding Organization

No Examination is required for this qualification but the qualification must be internally assessed by an appropriately experienced and qualified assessor.

Each candidate is required to produce a portfolio of evidence which demonstrates their achievement of all of the learning outcomes and assessment criteria for each unit.
Distance Learning
You are provided with  login information to our distance learning platform and course materials

You can contact our tutors via skype, zoom or viber etc thorough the learning with us to further support if any.
6 months based on committing 2 hours a week.
This NVQ is a level 6 qualification in health and safety, based on the UK's national qualification framework or NQF.
A Level 10, on the Scottish framework (SCQF) and equivalent to a University Bachelors Degree Internationally.
Course Features
Lectures

0

Quizzes

0

Duration

24 weeks

Skill level

Expert

Students

80

Assessments

Yes